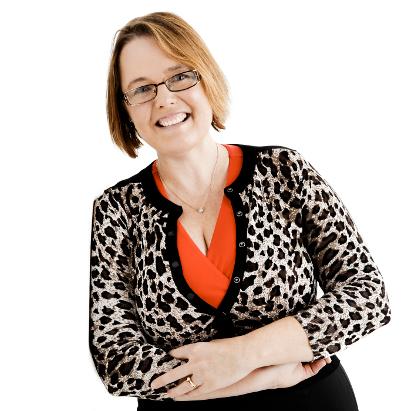 About

Tracey Sharah, Certified Practising Accountant ,Tax Agent and SMSF Specialist holding a Bachelor Degree in Accounting and a Diploma Financial Planning (Superannuation).
Creating financially successful stories and sustainable outcomes for my clients via V-CFO, Business Advisory, Tax and Superannuation consultation and advice.

Empowering business owners with solutions and planning to attain growth, sustainable profit, manage cash flow and adhere to and steer through the maze of compliance with tax and superannuation including structuring.
Proactive, tech savvy and has an eye for detail. Mechanic type personality - results-oriented. When there is a problem, wanting to understand the underlying cause and implement some type of achievable solution. Often described as quiet, but with an easy-going attitude towards others. https://www.onlinepersonalitytests.org/mbti/istp/

Experience
With over 25 years experience in corporate and public practice accounting, tax , business advisory and superannuation especially SMSFs, my fresh, energetic and organised approach has proved popular with my loyal clients. 18 years of this experience is in running my own CPA Public Practice Accounting Firm . Specialising in Small Business Taxation, Accounting, Business Advisory and Self Managed Superannuation Funds.The practice is a 100% sustainable business and 90% paperless.

Expertise
Tracey has the ability to make sense of complex business and taxation issues and superannuation matters and this has resulted in increased demand for her services -
How can I help business owners and entrepreneurs:
-Provide proactive business and tax advice including efficient structures and business planning
-Alleviate business compliance burden with use of productive technologies
-Develop a financial business strategy for expansion or exit
-Assess the viability of a new venture
-Design and deliver an optimised finance processes to improve business performance
-CFO services to drive business performance and increase profitability and manage cashflow

Tracey believes keeping up to date with the latest accounting, tax, business and superannuation developments and regulations are essential in the delivery of valued and timely information to prosper in business and is at the forefront of any technological advances and to this end advocates the use of Cloud Accounting.

Tracey is a technology evangelist and uses social media - Twitter (@traceysharah), Facebook (traceysharah), Google+(Tracey Sharah), Linked In(Tracey Sharah) and YouTube(Tracey Sharah) - to inform and educate clients and the public.

A huge advocate of superannuation and SMSF, especially in relation to increasing awareness of and improving and maintaining wealth creation in relation to Superannuation. Tracey Hosted and Produced for 2 years a weekly internet Radio Broadcast Super Eagle on all matters of superannuation on www.eaglewavesradio.com.au
How I can help
Tracey has years of experience to help you when you want to get your family and business finances, your taxes, your superannuation or your business organized, and is here to assist you. Explore how I can build the right solution to make your life easier and help your business grow.
Outsource CFO/Finance Function
Financial Reporting, Cashflow Management, Business Reporting, Analysis, Intelligence and Advice
Setting up Systems and Accounts
Tax management and advice for you and your business and systems to relieve the tax compliance burden
Administration of your SMSF
Contact Tracey now. Let's connect on LinkedIn or phone call away at +61 411131259 or email me at tracey@traceysharah.com